Your Building Should Be Practical, Functional & Healthy
The Team at Portercom Limited is Ready for Whatever is Needed!
Here at Portercom Limited, we offer a range of electrical installations and heat pump maintenance services in Manawatu and surrounding areas, including home security systems, heat pump installation, EV charger supply, and so much more.
Our Services
The professional and experienced team at Portcom Limited is proud to offer a range of services that focus on practical, functional, and safe living in both domestic and commercial settings.

Heat Pump Supply and Install
If you've been searching for 'heat pump services near me', you've found what you're looking for. Our heat pump installers always supply the very best heat pumps for your needs.
Rewiring Services
Is the wiring in your home or offices outdated or damaged? Are you renovating? Allow our team at Portercom Limited to handle all your rewiring needs.
Ventilation Systems
A healthy home or office space is essential for your family or employees. One key aspect of healthy homes includes proper ventilation systems, ensuring there is enough fresh, clean air. We make use of Smart Vent ventilation systems.
Wiring New Builds
Our team of electricians in Rangitiki is highly experienced when it comes to wiring new builds. We ensure the new wiring system can handle your electrical load and is safe for those that use the building.

Home Security
Our team of technicians is able to install house alarms and home security cameras to ensure that your home or your business is properly protected!
EV Chargers
Here at Portercom Limited, we offer the supply and installation of EV (electric vehicle) chargers in your home. Electrical cars are becoming more and more popular, and if you are looking at owning one, a home charging station is a must. We'll provide a neat, clean, and convenient installation service. We are experts on EV chargers and would be more than happy to offer you our professional advice.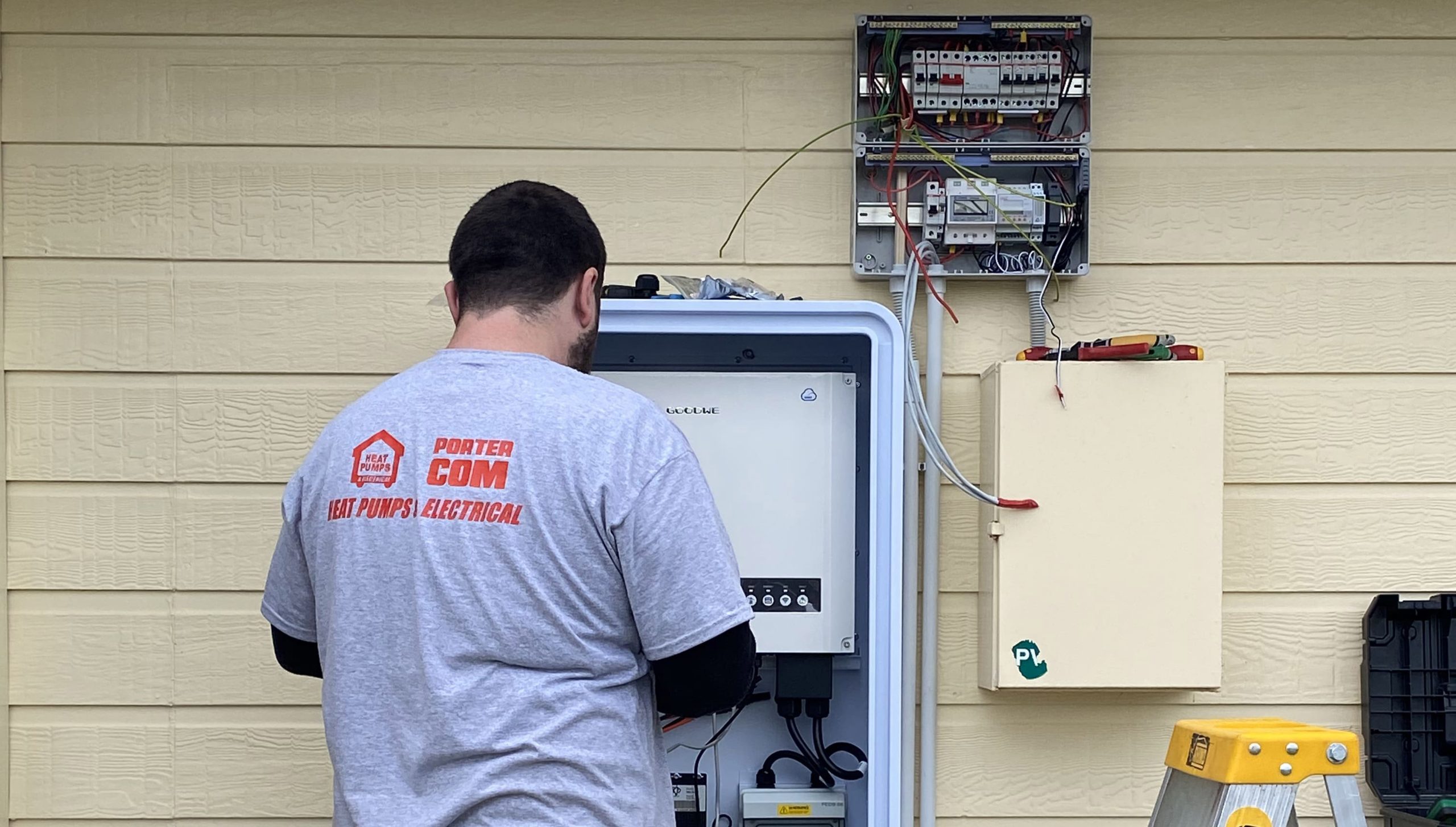 About Us
Portercom Limited got its name as it is a family business with family values.We have been in the business for the past 11 years and it has gone from strength to strength as we have continued to produce high-quality workmanship in everything we do.
There are currently several team members at Portercom Limited, all of whom have been handpicked for their skills and their experience.
We are based on the edge of Manawatū and Rangitikei, covering the Manawatū and surrounding areas.
We offer heat pump supply and installations, wiring new builds, healthy home works, EV charger installation, and more, and work on both commercial and domestic buildings.

Why Portercom Limited?
Here at Portercom Limited, we take immense pride in the work that we do. Most of our work comes from recommendations by other, happy clients. At Portercom Limited, you can expect the following:
While it can be tempting to attempt installing something by yourself, especially if it can save you money, this might not be the best idea in the world. In fact, electrical installations are no easy feat, especially if you are unfamiliar with electrical wiring.
Not only can it be dangerous, but you could actually end up spending more money in the long run, particularly if you fail to install it properly. As a result, we recommend turning to professional electricians such as the team at Portercom Limited.
When you choose Portercom Limited for your electrical needs, you are guaranteed exceptional services that go above and beyond your expectations! No matter what you need installed or rewired, you can count on us to get the job done right.
Excellent Workmanship
The team at Portercom Limited are committed to providing first class services, from installation of EV chargers to ventilation systems, we are the go-to electricians in the Manawatū and immediate areas. With years of experience under our belt, we have cultivated a trustworthy and reliable reputation in the community, making us your friendly and first-choice local electricians.
From homeowners to builders and real estate agents, we have worked with various customers when it comes to their electrical requirements – and each one can attest to our dedication and passion for our work.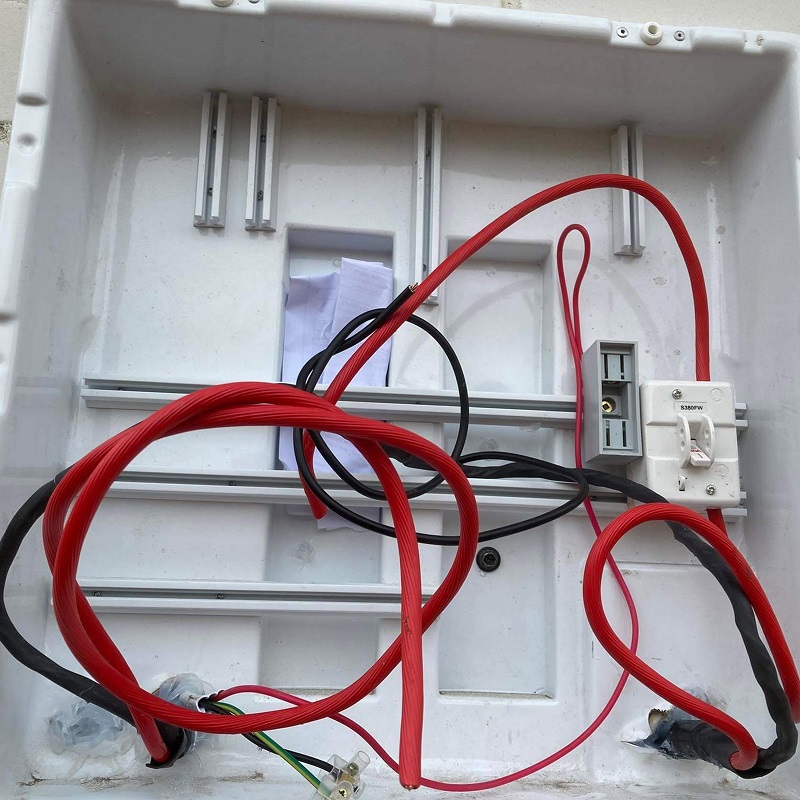 Customer-first Approach
The satisfaction of our customers is what we strive for, meaning that if you are not 100% satisfied with our work, we will do everything we can to ensure that you are. After all, your needs and happiness come first – always!
Prioritising your needs and best interests means that we tailor our services according to your requirements. From commercial to residential properties, Portercom Limited and our electrical installations offer high quality service, each and every time.
Message Us
Get in touch below. Ask any question or request a free quote